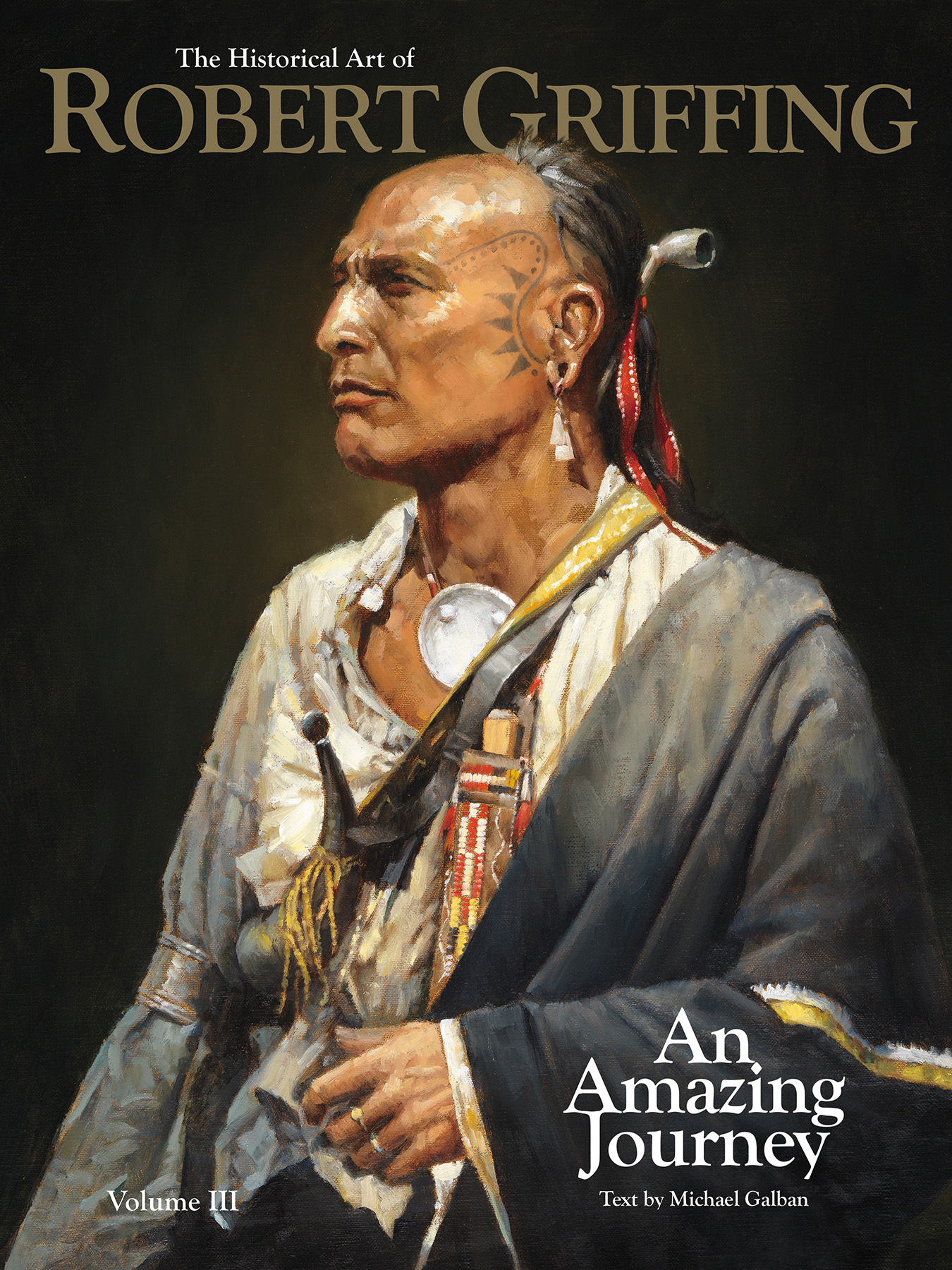 An Amazing Journey
Volume III
This third volume of Robert Griffing's artwork is the result of 10 years of work since the release of his last book (out of print). It takes you into Eastern Native American history in the mid to later part of the 18th century, a time of struggle and recovery for the eastern tribes.
Through Michael Galban's research, his engaging writing relates well to the artwork. Robert believes it's important that these Eastern Native American images be seen and their story told and not be forgotten.
Now Available. Hardback, 180+ pages, 130 color plates
Availability
Size 9 1/2 x 12
$75
Copyright © 2022 Paramount Press, Inc.
All the art of Robert Griffing is protected under US Copyright Laws and must be contracted from Paramount Press, Inc to have a valid permission granted. For contracting consideration and use fee rates contact, Gerald Seymour at paramountpress@windstream.net.